SET UP THE EQUIPMENT WHEREVER YOU WANT...
We have designed stands that will not make you feel limited in any way. You can practice with each type of barbell and set it up at 8 different levels! Upgrade your gym with Kelton barbell stands today.
TECHNICAL DATA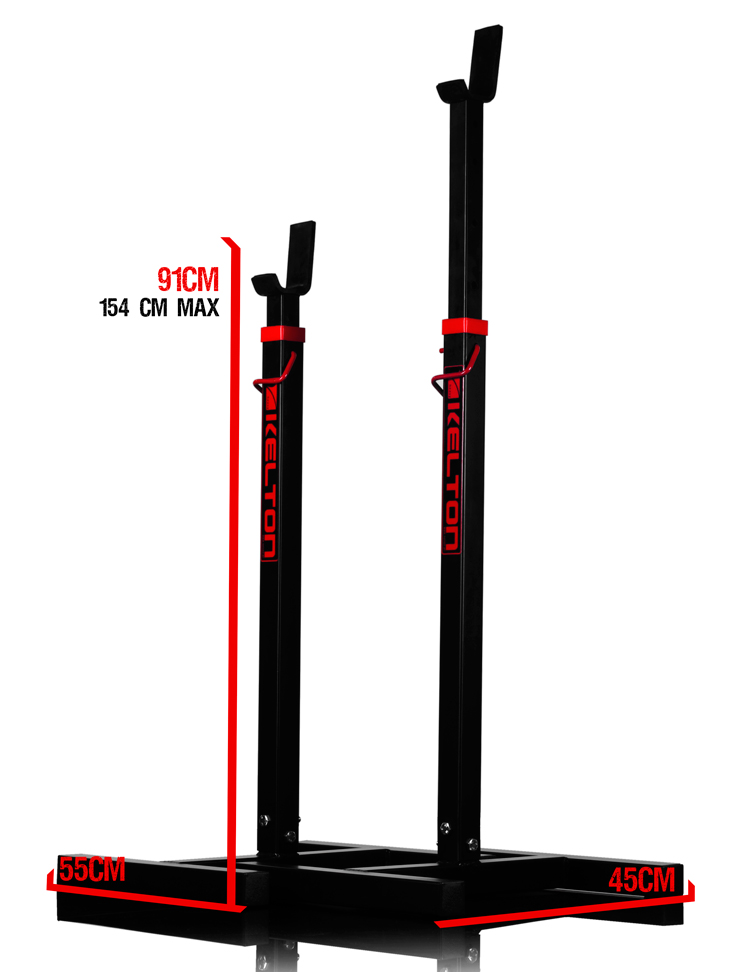 Parameter
Value

Overall dimensions

45 cm x 91 cm – 154 cm x 45 cm




(length x height x width)

Weight

15 kg

Tested strength

400 kg

Construction profile

50x50x2 mm

Base width

45 cm

Base length

45 cm

Adjustment

91 cm-154 cm (8 different levels every 9 cm)

Rubber pads for hooks

Yes
WHAT DO YOU GET?
The fact

Your benefit

Stable construction of 50x50x2 mm

You will be safe during your workout.

Solid construction – it will hold 400 KILOGRAMS.

Strong, quality welds resistant to long-term use.

Solid base.

You will be 100% safe. The stands will be stable enough.

Adjustable stand (8 steps).

You can adjust the height of the stands: for barbell press and squats.

Any spacing adjustment.

You can practice with any type of barbel




(120 to 213 cm).

Rubber pads for hooks.

The barbell will not slide while it is hanging on the hooks of the stands. They provide quiet training, which is important when exercising at home.

Plugs and caps.

We think about your safety and aesthetic finishes of our products. Every detail is very important.

Tested and approved by professors of the Academy of Physical Education in Cracow.

You are sure that you are buying equipment that is proven by top-class strength training specialists.
LIST OF EXERCISES TO BE PERFORMED WITH THE STANDS:
Warning! In this case you will need the Tryton, Avenger, Hermod or Esus bench.
SHOULDER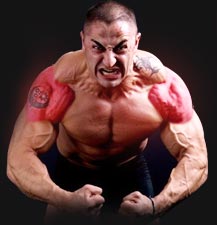 Back barbell press
Barbell press behind neck
CHEST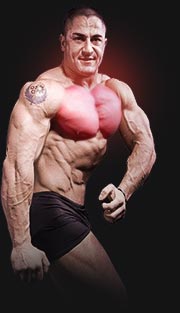 Barbell bench press
Incline bench press
Close grip bench press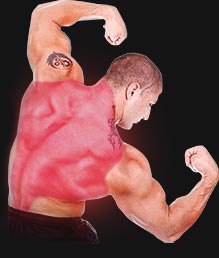 Barbell pullover
Bent over row
ARMS
TRICEPS
BICEPS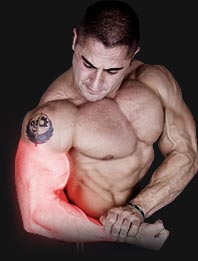 Barbell wrist curl
Down barbell wrist curl
Seated French press
Lying French press
Close grip incline bench press
LEGS
BICEPS AND QUADRICEPS FEMORIS MUSCLE
ADDUCTOR/ABDUCTOR MUSCLES
CALVES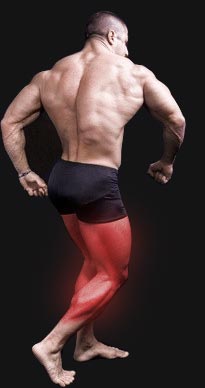 Deep squat
Front squat
Standing barbell calf raise
Reverse calf raise